To Your Health
August, 2008 (Vol. 02, Issue 08)
Become a Smart Spa Consumer
How to Make the Most Out of Your Trip to the Spa
By Angie Patrick
Spa: The word alone evokes an image of crisp white linens, softly scented air, plush robes, soft slippers, miniature cucumber sandwiches without the crusts and utter indulgence in quiet relaxation.
In the early days of the spa boom, this concept was the layman's definition of spa. It still is an integral part of the spa experience, but spas have branched out of the white box and exploded with an array of styles, colors, themes, cuisines and décor. Exciting and vibrant new designs in furniture and architecture within a spa can whisk you away to a tropical Caribbean island or a Moroccan enclave filled with quiet and clove-scented rooms. In a trip to the spa, you can send your mind (and body) on a mini vacation to the Greek Isles of Santorini and the white-bleached homes set against the beauty of the blue ocean; or to a clear Aspen forest filled with the warm wood tones and rich colors of an Alpine chalet. The choices are virtually endless, and all it takes is a day trip to your local spa.
Equally as diverse as the settings are the treatments offered in spas today. Of course, massage is the mainstay for the majority of spa-goers. After all, who can deny the luxury and relaxation a soul-cleansing massage can provide? It's magical what massage can do to a tired and stressed body. It can revive your spirit and invigorate your soul. But the magic doesn't stop there. From facials to stone massage, chakra alignments to shirodhara (a relaxation technique that involves pouring aromatic oils gently over the forehead), there is no end to the fascinating and therapeutic benefits that can be found in the spa.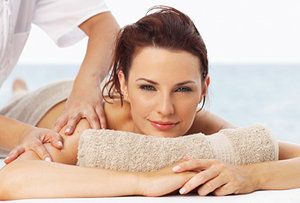 Many spas have a Web site you can visit to get an idea of the types of services offered, as well as a glimpse into the ambiance and décor. Take a bit of time to browse these sites. Compare prices (if posted), length of services and any perks provided. Some spas have complimentary steam room or sauna access, while others might offer complimentary beverage services. Some might package multiple services at a savings to entice you to linger a bit longer. These are a great way to try new treatments without breaking your spa budget.

With the world as your oyster, how do you mentally prepare yourself for the true spa experience? After all, if you look at a trip to the spa as a mini vacation, a brief respite, a little "me" time, then the preparation and anticipation are almost as much fun as the event.