To Your Health
January, 2012 (Vol. 06, Issue 01)
On-The-Job Chiropractic
By Joseph J. Sweere, DC, DABCO, DACBOH, FICC
Regardless of your occupation, the physical demands of your job - whether you're sitting at a desk all day, lifting heavy objects or running from location to location - can take a serious toll on your body.
That's where chiropractic care can help. In this interview with
Timothy Wegscheid, DC
, find out why he became a chiropractor and how he provides chiropractic care and ergonomic assessments to employees at a unique place of business: the Minnesota Zoo.
---
Interview By Dr. Joseph Sweere
Dr. Wegscheid, briefly tell us about yourself and how you decided to become a doctor of chiropractic.
Thankfully, my mom is an RN. I say 'thankfully' because she kept a 'concussion journal' for me to track my major head injuries growing up. Those concussions were mainly due to the fact that my neighborhood was almost entirely boys and we always played rough. Sadly, I suffered 10 or 11 of these major concussions while I was still a very young child.
My introduction to chiropractic came about as the result of the after-effects of my last severe concussion at age 12. I fell backward off a set of bleachers and landed on the top of my head, axially compressing my neck and completely knocking me out. After this injury, I experienced severe, constant headaches. We tried several allopathic treatments with minimal relief. It was at that time that a family friend suggested seeing a chiropractor.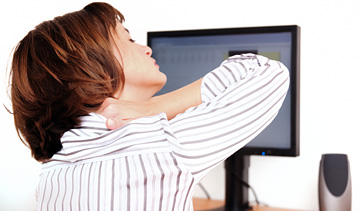 After reviewing X-rays, it was apparent (even to a 12-year-old) that I had some serious structural issues in my neck following that injury. I had a reversed cervical curve, anterior head carriage, muscle spasms throughout my neck, and subluxations that were visibly present on the X-rays. My chiropractor took the time to explain all of these things, which impressed me greatly.
After my first adjustment, I couldn't believe the difference it made: instant reduction in pain and an increase in the mobility of my neck. With follow-up care, I found myself feeling better and better.
After my initial care for these injuries, I continued with chiropractic off and on throughout high school. It was during this time that I shredded my right ankle stepping in a hole while playing soccer. After X-rays ruled out a fracture, the orthopedic surgeon told me I was essentially guaranteed the need for reconstructive surgery. He said it would be about a year before I would be running on it full-bore. This would have eliminated all opportunity to partake in the three sports I played my senior year.
I was told by the orthopedic surgeon that I might as well start PT until surgery could be performed. I knew a good sports chiropractor just down the road and consulted him about my messed-up ankle. He wound up adjusting the ankle, and that, combined with acupuncture, ultrasound and a lot of deep-tissue work, put me in the position of never needing the reconstructive surgery. Because of his care, I was able to go on to have a lot of success in those three sports that year. Thankfully, these are lifelong memories [I wouldn't have] had it not been for the gift of chiropractic in my life.
Describe how you became interested in occupational health and applied ergonomics.
After I graduated from Northwestern College of Chiropractic in 1996, my father telephoned my office for an appointment, as he had strained his lower spine. He had been a lifetime employee at 3M (Minnesota Mining and Manufacturing), and I remembered visits to 3M's headquarters a couple of times as a kid. I was amazed at how large their headquarters were. They had everything there: a medical facility, a pharmacy and even a place to get your shoes shined and your hair cut. So, in reply to my dad's request, I responded with, "Why don't you see your chiropractor at work?" He responded, "What chiropractor?"
This led me to ask the most basic of questions: "Why don't you have a chiropractor on-site?" His response was, "That's a really good question ... why doesn't 3M have a chiropractor on-site?" The innocence of that question, along with the obviousness of the benefits of chiropractic, planted the seeds to figure out why more businesses don't have chiropractors on their staff. It was with this thought and motivation that I enrolled in Northwestern's diplomate educational program in occupational health and applied ergonomics.
I understand you are currently involved with an exciting project with the Minnesota Zoo. Please tell our readers about this and how this opportunity arose.
The Minnesota Zoo is owned by the State of Minnesota. It opened in 1978 and is located in my home town of Apple Valley. The zoo has around 170 full-time employees year-round, and during the summer, its main tourist season, with the addition of student workers, interns and other temporary workers, that number swells to around 450. The zoo also has over 500 volunteer workers, the largest volunteer corp of any zoo in the nation.