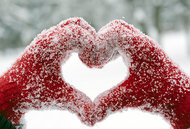 Everyone knows Feb. 14 is Valentine's Day, but not as many people are aware that the entire month of February is American Heart Month! So while you're showing that special someone how much you care, don't forget to show your heart some love and help it do what it needs to do every second, every day for what is hopefully a long, enjoyable life: work...
More Americans complain about headaches than any other health condition, including back pain; in fact, approximately 45 million Americans say they suffer headaches each year. That's one in every six people or more than 16 percent of the population. More than 8 million Americans visit their doctor seeking relief for symptoms of headaches each year....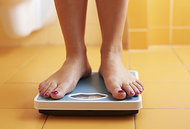 Obesity is a significant health issue, particularly in the United States, and women are afflicted more than men, with nearly 40 percent classified as obese compared to 34 percent of their male counterparts. Fortunately, recent evidence suggests a simple suggestion may be great advice when it comes to fighting obesity: standing up more throughout the day.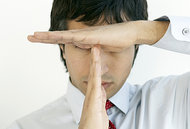 When our children act up, misbehave or break the rules, we often put them in a "time out." Why? The logic is that the child has an opportunity to calm down, think about what they've done wrong, and appreciate there are consequences to their actions (in this case, having to sit on the stairs or in their room for a set period of time). But what about...
We're thick in an era of sports specialization, and it's working its way all the way down to the grade-school level. Increasingly, children are specializing in single sports, with parents doing everything in their power to ensure Little Johnny becomes the next Lebron James, Peyton Manning or Landon Donovan. But at what cost? In terms of their chances of...
Food and supplement safety is a topic that often comes up when I speak to chiropractors for continuing-education relicensing, even when it is not the advertised subject. In fact, it was an off-topic discussion that prompted me to research and write about genetically modified foods (the umbrella term is GMO, with the "O" standing for organism) after a...