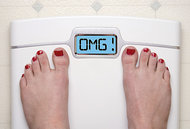 Behind smoking, obesity is the leading cause of preventable death in the United States – and the way we're going as a nation, it soon might be No. 1.
Here are four easy ways to make sure you or someone you know doesn't end up a statistic. It's a daily plan to improve your life by keeping your weight at a healthy level.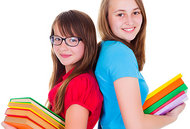 May is National Posture Month, which is good timing because in today's overworked, technology- and convenience-driven society, posture has taken a big hit lately. Let's review a few of the common causes – and how you can address them to ensure you avoid posture-related health issues, now and down the road:
Problem #1: Screen Staring: Case in point –...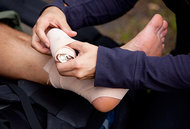 In the U.S. alone, 23,000 people sprain their ankle each day, resulting in 1.6 million doctor office visits annually. The direct and indirect costs (e.g., lost days from work) associated with treating ankle sprains exceed $1.1 billion annually. To make matters worse, these numbers do not take into account the long-term disability often associated with...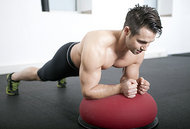 The "plank" is a popular core-developing exercise these days, but most people who've tried a plank or two only know about the basic variety: supporting your body-weight with only your hands (mimicking a push-up position) or forearms and feet for as long as possible, keeping the core as tight as possible). But your plank training doesn't end there; no,...
On May 5th, Panera Bread published its "No-No List" of ingredients the chain will not use in its products. This list eliminates many artificial flavors, artificial colors and preservatives that are staples of the fast-food industry. "The company estimated 85 percent of the menu items reformulated without the ingredients on its list are in test or have...
Vitamin D keeps making headlines – and for all the right reasons. An increasing body of research suggests vitamin D is invaluable when it comes to our health; check out this overview of the vitamin's benefits for the long list of reasons you should ensure adequate vitamin D intake on a daily basis. The latest kudos: A study suggests children who don't...