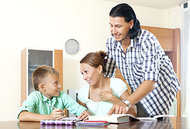 As much as parents may wish it were so, children do not come with an instruction manual. There's no "how to" that can be followed and no two children are alike, so what works with one generally won't work with the next. However, there are things that can be done to let children know they are loved and accepted – they simply need to be...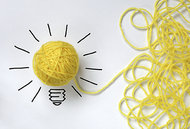 Are you sapped from the holidays? Down in the 2015 dumps? Trudging off to the same job, same hectic schedule and same unmotivating lifestyle you survived in 2014? Give yourself a lift with these energy-boosting tips for the new year:
When winter hits, does your workout take a hit? All the typical excuses seem to converge all at once: "It's too cold!" "It's raining!" "The kids are back in school and I don't have time!" Are these the conversations floating around in your head these days? Then it's time for a self-intervention. Replace those thoughts with these positive strategies to...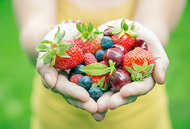 Your book is about restoring "cell vitality." Can you briefly define the term? Cell vitality is more than the mere absence of symptoms or pathology, but optimum structural, physiological and energetic health. When I refer to optimum cellular "structural" health, I mean the cell membrane. This is important because it's a system that has multiple...
You can flaunt your toned arms and legs, defined back and shoulders, and tight chest muscles all day long, but if your abdominal area is flabby, pudgy or otherwise unfit, you're not going to impress anyone – first of all yourself. That's because a toned, tightened, attractive core is just that – the core of what makes people say, "Wow, you're really in...
Routine pelvic examinations are commonplace during OB-GYN visits to screen for pathology; however, according to new guidelines released by the American College of Physicians, pelvic exams should not be performed routinely in adult women who are not pregnant and do not exhibit any symptoms indicating a potential health issue: "The current evidence shows...