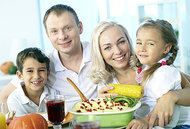 Parents exert tremendous influence over how their children learn, of course, and it applies to eating habits, according to a recent study that examined how the introduction and frequency of fruit and vegetable intake during infancy was associated with intake of the same important foods at age 6. Based on maternal reports of food consumption, "31.9% of...
OK, it's time for a quick lesson in weatherproofing your body. Particularly when you're in the throes of winter (like now), skin health is pivotal. Here are some simple strategies to keep your skin healthy during the winter months.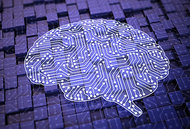 The 2010 OPTIMA [Oxford Project to Investigate Memory and Ageing] study showed that the accelerated rate of brain atrophy in elderly with mild cognitive impairment can be slowed via supplementation with homocysteine-lowering B vitamins, which included folic acid, vitamin B12 and vitamin B6. This is an important finding, as 16 percent of individuals older...
Stress is a part of life, and so is back pain. Ironically, stress is a leading cause of episodic back pain. Your body experiences a cascade of physiological responses during chronic stress setting the stage for injury. The human body is genetically programmed to respond to stressful situations by stimulation in a survival part of your brain known as the...
How many people do you know who are perpetually concerned about their cholesterol? I bet you know at least one person – in fact, it could be you. That's because high cholesterol is one of the leading health concerns of Americans. In my integrative medicine clinic, I see at least one person every day with high cholesterol issues.
Weight loss is a big buzzword these days, and even more so during the first few months of the year. After all, "lose weight" is the No. 1 New Year's resolution on many people's annual lists. Unfortunately, by year's end (or a whole lot sooner), many of those same people will have abandoned their weight-loss goals and resigned themselves to revisiting...