Last issue, we discussed some of the safety considerations when it comes to exercising during the summer months, when we're prone to spend considerably more time outdoors in the sun and heat. But what about the benefits? If you're like most of us, you spend most of your year slaving away indoors, either at home or at your local gym. What better time than...
When was the last time you tried to lose weight, whether 5 pounds, 15 pounds or a whole lot more? Were you successful in keeping the pounds off? If you were, congratulations. If not, you probably tried an extreme approach to improve your looks, rather than focusing on the bigger picture: your long-term health. We've all heard the stories about how...
While you can certainly find a place to eat out these days that focuses on healthier fare than your standard fast-food or chain restaurants, in general, all restaurants can do a disservice to your bottom line – in this case, your efforts to maintain a healthy weight. That's the finding from a recent study that concluded meals at non-chain restaurants are...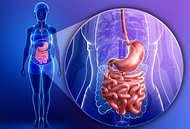 Particularly during the summer months, when we're more prone to sweat and eat infrequently (the time tends to fly when we're outdoors, which can lead to skipped meals), constipation can be a major issue. As anyone who's suffered from constipation knows full well, it's not a pleasant experience. Beyond the difficulty in moving the bowels (constipation is...
One hundred percent pure Indian green mango fruit (mangifera indica), harvested at a special degree of ripeness for efficacy and taste, can now be concentrated as a phytonutrient nutraceutical powder. Multiple scientific studies have demonstrated that such green mango fruit powders:
I'm more than a bit confused. At my age, that seems to be a rather common occurrence. However, today more than ever, I'm getting a mixed message. Let me explain. During the prior century, average life expectancy in the United States increased by nearly three decades, from around 46 years of age to nearly 76 years of age. That's for white males; it's...