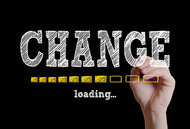 We can't live forever, but that doesn't mean we can't enjoy as long and healthy a life as possible. What if you could extend your life by more than a decade merely by adopting a few healthy lifestyle habits? You can, according to research published in Circulation, a journal of the American Heart Association, which found people who adopted five healthy...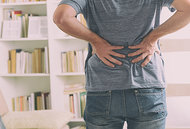 Think a visit to your medical doctor will be just as effective as going to a doctor of chiropractic when you're suffering from low back pain? Hmmm. Your medical doctor will likely recommend over-the-counter pain medication or even prescribe something for the pain. (The latter is a primary reason for the opioid crisis that still accounts for countless...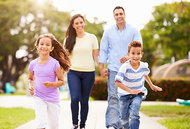 When you're unhappy, exercise may be the furthest thing from your mind. For many people, exercise takes a major back seat to a melancholy song or movie, a gallon of ice cream or a darkened bedroom where you can wallow in your discontent. But research suggests exercise is actually a great choice to increase your happiness ... and it doesn't even take that...
According to the Centers for Disease Control and Prevention, more than 6 million women ages 15-44 have difficulty getting pregnant or staying pregnant. Infertility, defined as not being able to get pregnant after one year of trying (for women under age 35) and after six months for women age 35 and older, can be devastating for couples who long to start...
If you've ever suffered from kidney stones, you know the pain others can only imagine. In fact, severe pain is the most common symptom when these small, pebble-like collections of salt and mineral develop in the urine. Passing them – via urination – is the way most kidney stones resolve, which can be just as agonizing.
Safe Exercise Strategies for Adolescents and Teens
By Perry Nickelston, DC
These days, if your child is interested in or already involved in competitive sports, or even if they're just looking to "shape up" for summer, weight-lifting and other forms of training may be an everyday routine. But wait - they're only kids and their bodies are still growing. It's important to understand the right (and wrong) way to exercise so your...