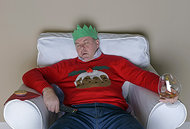 Let's make a big assumption for a moment: All year long, you'd sidestepped the hectic life. How's life looking now? Cramped work deadlines, family functions, last-minute mall dashes and "the holiday season" converge in a blinding whirl of stress and anxiety. Add inclement weather, the end of daylight savings and a few other negatives, and the health...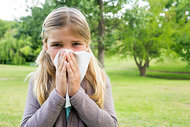 We all know the physical impact of food allergies can range from a variety of unpleasant symptoms to a life-threatening experience. But what about the economic burden of food allergies, particularly childhood food allergies? It's steep, to say the least.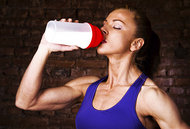 Athletes should consume whey protein, particularly whey protein isolate, as it is an excellent protein source for muscle recovery. Whey protein typically falls into two types: whey protein concentrate and whey protein isolate. Whey protein concentrate consists of protein (25-80 percent), lactose (4-8 percent) and fat (1-7 percent). This is the supplement...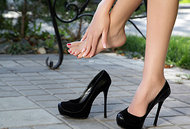 Prolonged standing is associated with an increase in frequency of distal lower pain symptoms, most notably in the lower leg or calf, and the ankle or foot for both men and women. Fortunately, work fatigue and musculoskeletal symptoms in the same areas can be significantly decreased with the use of flexible, shock-absorbing shoe inserts. Even in patients...
Heard a good joke lately? If you haven't, you're missing out on a good laugh – and the wellness benefits humor appears to provide. According to a recent study, a good dose of humor beneficially impacts memory and stress, two variables that are particularly important as we age.
In my humble opinion, Greg Barston, DC, MS, is one of the chiropractic profession's top nutritionists. He earned his chiropractic degree from Palmer College of Chiropractic- West and a master's degree in human nutrition from the University of Bridgeport. He has board certifications in clinical nutrition, sports medicine and emergency medicine (EMT), and...