To Your Health
November, 2009 (Vol. 03, Issue 11)
The Missing Pieces to the Chronic Pain Puzzle
By Dr. Kevin Wong
PAIN is a significant problem in our society, and the way too many of us deal with it, either by taking medication to temporarily relieve the pain or ignoring the pain altogether, foolishly hoping it will go away, is an even bigger problem, contributing to long-term disability and reduced quality of life. Here are a few important pieces to the puzzle that can help you deal with pain now and prevent future episodes - chronic pain- from ruining your life.
How do you feel at this very moment? You can do a easy self-check just by moving your neck, shoulders, arms and legs around. Do you have any aches and pains anywhere? If your response is, "Don't most people have pain somewhere in their body?" or "Doesn't pain come with old age?" keep in mind that while that's true, it doesn't mean you have to accept it. And remember, pain isn't just physical. The emotional stress it creates can be as hard on you as the pain itself. Let's talk about ways you can find relief from your physical pain, which will undoubtedly lighten your emotional load at the same time.
Pain Defined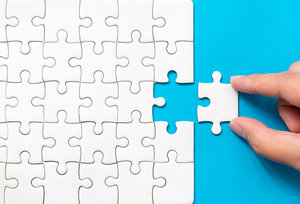 Pain is defined as an unpleasant sensation that can range from mild, localized discomfort to sheer agony. Pain has physical and emotional components. The physical part of pain results from nerves being stimulated. Pain may be confined to a specific area, as in an injury, or it can be spread throughout the body. Around the world, millions of people live with pain in some form or another, involving many different body parts, on a daily basis.
One of the most interesting things about pain is how each human being deals with it. Some learn to live with pain. Others can't stand to feel even an ounce of it. The most common types of pain include arthritis, lower back, bone/joint pain, muscle pain and fibromyalgia (widespread pain, tenderness and fatigue in muscles,tendons and ligaments). Back pain is the most frequent cause of limited activities for people younger than 45 years old.
Acute vs. Chronic Pain
Acute pain is a normal sensation triggered in the nervous system to alert you to possible injury and the need to take care of yourself. This type of pain comes on quickly and can be severe, but it lasts a relatively short period of time. In general, acute pain is in response to an event that happens to the body. It may be a result of surgery or an accident.
Chronic pain is different. Chronic pain tends to stay around or progress over longer periods of time. Pain signals keep firing in the nervous system for weeks, months or even years. Oftentimes, chronic pain is resistant to traditional medical treatments. The emotional component of pain often comes into play in a chronic situation.
The Consequences of Pain
The loss of productivity and daily activity due to pain is substantial. Americans spend at least $50 billion per year on back pain, and that's just for the more easily identified costs. Pain has a negative impact on an individual's quality of life. It diminishes one's ability to concentrate, do their job, exercise, socialize, perform daily tasks and sleep. Over time, this can lead to depression, isolation and loss of self-esteem. Researchers have found that depression is the most frequent psychological reaction to chronic pain.
If you hurt an area of your body and do not restore proper, healthy movement patterns, you will end up with problems later down the road. I can't tell you how many patients I have seen who got in car accidents and hurt their neck and back, but waited to get treatment and used pain as the indicator for how they feel. Eventually, the pain went down or even away, but they were often left with problems in their bones and joints.