To Your Health
May, 2010 (Vol. 04, Issue 05)
Health in Action
Take charge of your health with these six products.
Traumeel Inflammation Regulator
by Heel USA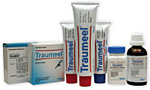 Traumeel is an anti-inflammatory and analgesic combination formulation that comes in different dosage forms (ointment/gel, tablet, drops, injectables). Traumeel is an ideal medication for musculoskeletal conditions such as muscular pain, joint pain, sports injuries and bruising. It does not cover up the pain but it works deep down to promote healing. For more information call 1.800.621.7644 or visit our website: www.traumeelpro.com.
Pillo1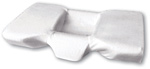 by Dr. Raymond Hall, DC
Jaclyn Smith says "I love my Pillo1." The #1 choice in intelligent sleep works to prevent neck pain, stiffness and alleviate stress by positioning your body to heal and restore in all sleeping positions. Independent sleep study shows 21.3% increase in REM; 19% increase to sleep onset; and a 30% increase in the healthiest sleeping position (supine). Ask your Chiropractor, order now or subscribe to our free newsletter at www.Pillo1.com.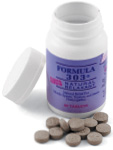 FORMULA 303®
by Dee Cee Laboratories, Inc.®
Helps you feel better fast three proven ways – Relaxes Muscle Spasms – Natural Relaxant to Relieve Tension – Scientifically Formulated to Ease Stress. FORMULA 303®is registered in the U.S. Patent and Trademark Office, No. 2,965,955, for use as a natural relaxant for muscle spasms, tension and stress. Ask your doctor.
BECOME A DOCTOR OF CHIROPRACTIC

by Life University/Life Chiropractic College West
Both Life Chiropractic College West and Life University take pride in offering an outstanding graduate program specializing in chiropractic techniques, philosophy and patient care. Small classroom sizes. Hands-on training. One-on- one attention. Contact Life West (800-788-4476; www.lifewest.edu) or Life University (800-543-3202; www.life.edu).
Inversion / Decompression Therapy


by SomaTrac™
Relieve back pain, improve circulation and more, all in the comfort of your home. Decompression/ Inversion Therapy is a comfortable, simple, effective way to relieve the negative effects of gravity naturally. Ease muscle tension, improve the flow of blood and lymphatic fluid, unload painful stress on joints, neck, shoulder, and knees. Ask your chiropractor about SomaTrac™ or visit SomaTrac.com.
Elite Energy™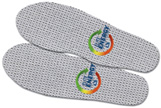 by Foot Levelers
The Elite Energy Spinal Pelvic Stabilizer is the next step in enhancing your energy, edge, and performance. Strategically placed magnets* in specific zones may help to increase energy and lead to better vitality.** This can allow you to enjoy life to its fullest. Visit FootLevelers.com.
For more featured products, click here.