To Your Health
June, 2010 (Vol. 04, Issue 06)
Healthy Summer
Longer days, warmer weather and great ways to stay healthy.
Inversion / Decompression Therapy

by SomaTrac™
Relieve back pain, improve circulation and more, all in the comfort of your home. Decompression/ Inversion Therapy is a comfortable, simple, effective way to relieve the negative effects of gravity naturally. Ease muscle tension, improve the flow of blood and lymphatic fluid, unload painful stress on joints, neck, shoulder, and knees. Ask your chiropractor about SomaTrac™ or visit SomaTrac.com.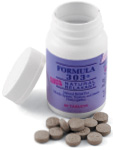 FORMULA 303®
by Dee Cee Laboratories, Inc.®
Helps you feel better fast three proven ways – Relaxes Muscle Spasms – Natural Relaxant to Relieve Tension – Scientifically Formulated to Ease Stress. FORMULA 303®is registered in the U.S. Patent and Trademark Office, No. 2,965,955, for use as a natural relaxant for muscle spasms, tension and stress. Ask your doctor.
Lowback Backrest Support


by ObusForme by HoMedics
The only backrest proven to decrease pressure on your back by 35%! Innovative design enhances comfort by supporting and aligning your spine and adjustable lumbar pad offers additional support where you want it. Ask your doctor about the Lowback Backrest Support (OFLB-BLK) or call (800) 466-3342 and/or visit www.homedics.com.
Become A Doctor Of Chiropractic


by Life University/Life Chiropractic College West
Both Life Chiropractic College West and Life University take pride in offering an outstanding graduate program specializing in chiropractic techniques, philosophy and patient care. Small classroom sizes. Hands-on training. One-on- one attention. Contact Life West (800-788-4476; www.lifewest.edu) or Life University (800-543-3202; www.life.edu).
Optimal Whole C


by Optimal Health Systems
Receive the benefits of a real Vitamin C with a product made entirely from real fruit. Products containing only "ascorbic acid" are not a true Vitamin C, and can actually be harmful to your health. You can taste the difference too! Ask your chiropractor about Optimal Whole C or visit www.optimalwholec.com.
Elite Energy™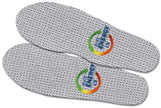 by Foot Levelers
The Elite Energy Spinal Pelvic Stabilizer is the next step in enhancing your energy, edge, and performance. Strategically placed magnets* in specific zones may help to increase energy and lead to better vitality.** This can allow you to enjoy life to its fullest. Visit FootLevelers.com.
For more featured products, click here.