To Your Health
November, 2018 (Vol. 12, Issue 11)
Your Unhealthiest Habit: Not Exercising
By Editorial Staff
If the power of exercise isn't already common sense to you, consider that not exercising is worse for your health than smoking, heart disease and diabetes. According to a study published in JAMA Network Open, an open-access journal of the American Medical Association, being fit (measured in terms of cardiorespiratory fitness) was inversely related to all-cause mortality (death).
In other words, the more fit, the lower the risk of death; the less fit, the higher the risk.
Researchers evaluated more than 122,000 patients from the Cleveland Clinic (average age at the start of the study: 53-plus years) over a 14-year period. Compared with the fittest participants, the risk associated with death during the study period for the least fit was a whopping 500 percent higher. And comparing regular exercisers with those who rarely exercised, the risk of death in sedentary participants was nearly 400 percent higher. Overall, the risk of dying associated with not exercising sufficiently was comparable to traditional risk factors for death such as current smoking, cardiovascular disease and diabetes.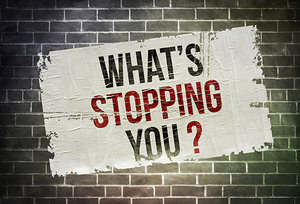 What's more, the researchers did not observe an upper limit in terms of benefit; in other words, the fitter, the better! And fitness benefits were seen even in older patients and those with high blood pressure, not just healthy patient populations.
Can't seem to stick with an exercise program – or get started in the first place? Ask your doctor for more information about the benefits of consistent exercise and how to develop a routine that helps you enjoy a long, healthy life.