To Your Health
February, 2009 (Vol. 03, Issue 02)
Healthy Reminders
Stay on course for yearlong wellness with these products.
By Editorial Staff

21 Days To Better Health
by Standard Process
Cleanse your body and manage your weight with the Standard Process Purification Program containing four whole-food supplements.* Talk with your health care professional about the benefits or visit www.standardprocess.com for more information.
*These statements have not been evaluated by the Food & Drug Administration. This product is not intended to diagnose, treat, cure, or prevent any disease.
Gaitscan™
by The Orthotic Group
More and more health care practitioners have discovered the multiple bene ts of incorporating computerized pressure technology into their clinic. To meet this need, TOG developed the GaitScan,™ a technologically superior pressure-analysis assessment tool that improves the clinical evaluation process of patients by providing a clearer picture of foot mechanics. Call 1-800-551-3008 and visit www.theorthoticgroup.com.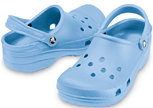 The Silver Cloud™
by Crocs Rx ™ Medical
The Silver Cloud™ is designed for the diabetic foot in mind. A protective toe cap helps prevent stubbing injuries; the elevated heel rim protects the Achilles area. A softened foot bed relieves pressure points on the bottom of the feet. Made with Croslite Ag+™, the Silver Cloud creates a natural anti-bacterial and antifungal environment for feet. Please call 1-866.306.3179 or visit www.crocsrx.com.

FORMULA 303®
by Dee Cee Laboratories®
Helps you feel better fast three proven ways - Relaxes Muscle Spasms - Natural Relaxant to Relieve Tension - Scientifically Formulated to Ease Stress. FORMULA 303® is registered in the U.S. Patent and Trademark Office, No. 2,965,955, for use as a natural relaxant for muscle spasms, tension and stress. Ask your doctor.

Thera-Band® Rehab Kits
by Performance Health, Inc.
Designed to complement in-clinic care, Rehab Kits contain everything you need to enhance recovery with effective home treatment. Each kit includes Thera-Band Resistance Products and Accessories, Biofreeze® Pain Reliever, and a Comprehensive Guide with DVD. Kits are available for: Lower Back, Shoulder, Neck, Knee & Hip, or Hand & Wrist. Ask your doctor about Rehab Kits or visit www.thera-band.com to learn more.
Shoethotics®
by Foot Levelers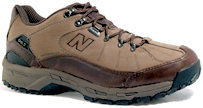 Shoethotics come in a variety of athletic and dress shoe styles for both men and women. Foot Levelers has partnered with three trusted brands, Florsheim®, Brooks® and New Balance®, to offer stylish choices in dress, athletic and comfortable walking shoes. Talk to your health care professional about the variety of Shoethotics that Foot Levelers can offer! Visit www.footlevelers.com for more information.
For more featured products, click here.