To Your Health
December, 2009 (Vol. 03, Issue 12)
End the Year Right
Gear up for another healthy year with these products.
Chiroplexan Ointment And Tablets
by Pflueger USA

Chiroplexan Ointment and Tablets provide relief and healing from muscle and joint-related aches and pain related to back pain, sport injuries, fractures, and repetitive strain injuries. The best results will be realized by using the tablets and ointment together – allowing the products to work internally as well as externally. Buy 6 full-size tubes and receive 25 samples! Call 877-735-8872 or visit www.pfluegerusa.com.
PRO-ENZ-Chronic Pain and Inflammation


by Anabolic Laboratories
Pro-Enz is formulated for extended nutritional support of inflammation management. The combination of bromelain (plant-based proteolytic enzyme) and other key ingredients make it ideal for long-term maintenance. Recommended for follow-up after the acute phase of injury, as well as those subject to pro-inflammatory lifestyle (poor diet, stress, etc.). For more information contact Anabolic Labs 1-800-344-4592.
Omega-3s for Optimal Brain Function


by Standard Process®
Tuna Omega-3 Oil and naturally orange-flavored Tuna Omega-3 Chewable, from Standard Process, are formulated to support proper brain development; promote healthy mood; and enhance cognitive function. The child-friendly chewable also contains vitamins D and E for strong bones and antioxidant protection. For more information, visit www.standardprocess.com.

XG10 – Whole body Vibration
by DKN Technology
The X-Series is the next step in Whole Body Vibration (WBV), with improved technology (motor and electronics), lower accessible platform, integrated coach and preset workout programs. The X-Series will provide you with full-body fitness and a strong impact on your health and wellness. Professional units under $3,000 + special discount for chiropractors. Call 888-887-8423 and/or visit www.DKN-USA.com.
FORMULA 303®

by Dee Cee Laboratories, Inc.®
Helps you feel better fast three proven ways – Relaxes Muscle Spasms – Natural Relaxant to Relieve Tension – Scientifically Formulated to Ease Stress. FORMULA 303® is registered in the U.S. Patent and Trademark Office, No. 2,965,955, for use as a natural relaxant for muscle spasms, tension and stress. Ask your doctor.
Elite Energy™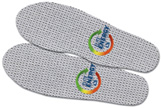 by Foot Levelers
The Elite Energy Spinal Pelvic Stabilizer is the next step in enhancing your energy, edge, and performance. Strategically placed magnets* in specific zones may help to increase energy and lead to better vitality.** This can allow you to enjoy life to its fullest. Visit FootLevelers.com.
*Do not use products with magnets if you are wearing a pacemaker or electrical implant of any kind, or if you are pregnant. **May increase energy, weight loss and romantic passion. Individual results may vary.
For more featured products, click here.