To Your Health
March, 2010 (Vol. 04, Issue 03)
DON'T take antidepressants: A recent study in the Archives of Pediatrics & Adolescent Medicine (2009) found that selective serotonin reuptake inhibitors (SSRIs) easily cross the placental barrier.
This was proven by these chemicals being found in the umbilical cords of newborns whose mothers took these drugs during pregnancy. This same study showed that exposure to SSRIs during pregnancy may be associated with a higher risk of pre-term labor, low APGAR scores and admission of the infant to the neonatal intensive care unit.
DO find a "health care team": Many women are choosing to not just have a midwife or OB/GYN, but to have an entire health care team during their pregnancy. Obviously, the first person in this team is going to be your midwife or OB/GYN. This person should be chosen carefully based on your desires for your delivery. Don't be afraid to interview several before making a decision, making a point to ask about their C-section rate. While it's true that C-sections should be treated as a last resort, the fact that the national average has jumped 50 percent in the past decade proves that this isn't always the case. Remember, a C-section is invasive surgery; if you can avoid it (and the potential risks), you should.
DO consider having a doula: A doula is your advocate during your delivery; making sure that your wishes are considered is her primary responsibility. A doula will stay with you throughout the entire labor and delivery, providing emotional support and doing what she can to see to your physical comfort. For more information about doulas or to find one near you, talk to your doctor and visit the Web site of the Doula Association of North America at www.dona.org.
DO rely on your family wellness chiropractor: Many think a chiropractor only treats back and neck pain, but many more women have discovered the benefits chiropractors can provide in terms of prenatal care. Preconception and prenatal chiropractic care for you can mean less morning sickness, less lower back pain and a shorter, more quality labor and delivery. More than that, chiropractic care supports the integrity of your pelvic function, which includes the uterus, the associated muscles and ligaments, and the interfacing of the nervous and hormonal systems, which is important for you and your baby.
DO realize you have a choice between home or hospital: Choosing whether to give birth at home, in a birthing center or a hospital is definitely a decision that you should get to make in most cases. Today, more and more women are choosing to give birth in the comfort of their own home with family and friends nearby, which is typically less invasive and will usually have no medical intervention unless absolutely necessary. Studies suggest women with planned home births have significantly less obstetrical interventions or adverse maternal outcomes, and that newborns delivered at home vs. in a hospital are less likely to require resuscitation, oxygen therapy or meconium aspiration after birth.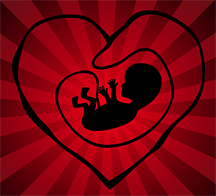 DO have a birth plan established: Creating a birth plan is the best thing you can do to make sure your wishes are considered during your delivery. A birth plan should include basic decisions such as moving around during labor, when to start pushing, fetal monitoring and labor induction, but also contingency decisions, including whether to get an epidural, an episiotomy or a C-section. Of course, that's just the beginning. Your birth plan can also have special instructions for the nurse and staff regarding who should be with you during the delivery, who you want to stay with the baby should there be complications, and more. A birth plan tool is available at www.birthplan.com.
DO recognize your right to make decisions: When all is said and done, remember that this is your pregnancy and your baby, and you have the right to ask questions and get second opinions when you are unsure about anything. You are in control and should make your decisions based on the information provided by those you trust. Remember that at every turn, you control what you allow during your pregnancy and delivery, and that at any time it is alright to say, "No," and expect your decisions to be honored. This is not about choosing to ignore medical advice and put you or your baby at risk; it's about making decisions in conjunction with your health care team to have a safe, natural pregnancy.
---
Claudia Anrig, DC, practices in Fresno, Calif., and is on the board of directors of the International Chiropractic Pediatric Association, an organization that can answer your questions regarding the value of chiropractic care during and after pregnancy.