To Your Health
February, 2011 (Vol. 05, Issue 02)
Treat Yourself to Health
Make every day a celebration of your ongoing commitment to health and wellness.
Elite Energy™
by Foot Levelers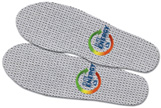 The Elite Energy Spinal Pelvic Stabilizer is the next step in enhancing your energy, edge, and performance. Strategically placed magnets* in specific zones may help to increase energy and lead to better vitality.** This can allow you to enjoy life to its fullest. Visit FootLevelers.com.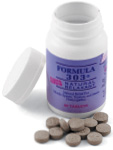 FORMULA 303®
by Dee Cee Laboratories, Inc.®
Helps you feel better fast three proven ways – Relaxes Muscle Spasms – Natural Relaxant to Relieve Tension – Scientifically Formulated to Ease Stress. FORMULA 303® is registered in the U.S. Patent and Trademark Office, No. 2,965,955, for use as a natural relaxant for muscle spasms, tension and stress. Ask your doctor.
Moji Tension Release Warming Wrap

by Moji
Moji Tension Release is an innovative all-in-one garment that provides soothing heat to the neck, shoulders and upper back. Its reversible design wraps around the contours of the body to deliver Moji's signature warm hug and allow for generous coverage anytime, anywhere. Buy your Moji now at www.gomoji.com & receive FREE shipping with code HOUSECALL.
For more featured products, click here.