To Your Health
March, 2011 (Vol. 05, Issue 03)
Stay on Course
Lifelong health and wellness is within your reach.
Elite Energy™
by Foot Levelers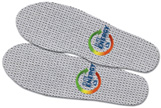 The Elite Energy Spinal Pelvic Stabilizer is the next step in enhancing your energy, edge, and performance. Strategically placed magnets* in specific zones may help to increase energy and lead to better vitality.** This can allow you to enjoy life to its fullest. Visit FootLevelers.com.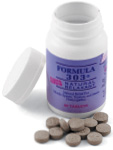 FORMULA 303®
by Dee Cee Laboratories, Inc.®
Helps you feel better fast three proven ways – Relaxes Muscle Spasms – Natural Relaxant to Relieve Tension – Scientifically Formulated to Ease Stress. FORMULA 303® is registered in the U.S. Patent and Trademark Office, No. 2,965,955, for use as a natural relaxant for muscle spasms, tension and stress. Ask your doctor.
CareCredit® Payment Plans
by GE Money Bank

Get chiropractic treatment and improve your health and well-being with CareCredit. Designed specifically for healthcare not covered by insurance, CareCredit lets you move forward with treatment immediately and pay over time with monthly payments that fit your budget. Plus, you can use CareCredit for additional care without having to reapply. To learn more about CareCredit ask your Doctor or visit www.carecredit.com.
For more featured products, click here.