To Your Health
June, 2011 (Vol. 05, Issue 06)
Summer Shape-Up
Three ways to keep your body and mind in tip-top shape.
The Power To Heal Yourself
by Dr. Gina Kim, D.C.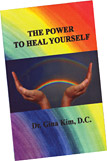 The power to heal yourself is within your grasp. Must have book! Many amazingly simple and effective healing techniques for a variety of conditions. Promotes body-mind-spirit balance and harmony empowering you to make conscious choices for your health and well-being. ALL proceeds donated to charities and scholarships. Visit www.cellularregeneration or call 808-871-6996 to order.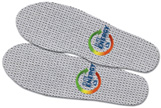 Elite Energy™
by Foot Levelers
The Elite Energy Spinal Pelvic Stabilizer is the next step in enhancing your energy, edge, and performance. Strategically placed magnets* in specific zones may help to increase energy and lead to better vitality.** This can allow you to enjoy life to its fullest. Visit FootLevelers.com.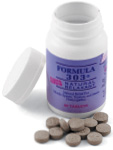 FORMULA 303®
by Dee Cee Laboratories, Inc.®
Helps you feel better fast three proven ways – Relaxes Muscle Spasms – Natural Relaxant to Relieve Tension – Scientifically Formulated to Ease Stress. FORMULA 303® is registered in the U.S. Patent and Trademark Office, No. 2,965,955, for use as a natural relaxant for muscle spasms, tension and stress. Ask your doctor.
For more featured products, click here.