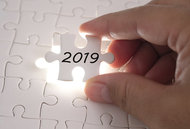 Last issue, we talked about New Year's resolutions – particularly some of the ones that don't show up on very many annual lists, even though they definitely should be on everyone's list. As we begin 2019, let's take things a step further. Don't consider these resolutions so much as small, easy-to-incorporate steps you can take toward a better you this...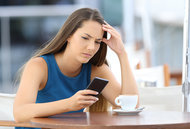 Based on the amount of time the average teen spends engaged in social media, it would be easy to assume it's always an incredibly enjoyable experience. Not so fast. In a perfect social media world filled with only "Likes," thumbs ups and positive comments, that might be the case, but as we all know, the social media world isn't nearly that affirming. In...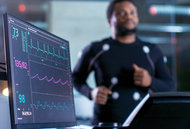 High blood pressure can go unrecognized for years, with few or no symptoms until the ultimate consequence – a heart attack or stroke – strikes. As you might imagine, that's generally far too late in the game. Even people who are diagnosed with high BP often receive a prescription for blood pressure medication, which can help, but also elevates the risk...
When it comes to weight loss, we've seen myriad diet and exercise plans that, within reason, all seem to be fairly effective over the long term. Regardless of which strategy you endorse, one thing is clear: If you want to lose weight, you need to burn calories. So, let's learn about how to get in the calorie-burning zone and maximize your fitness...
We know, we know: On the one hand, this is a question that doesn't merit an answer, because for the vast majority of parents (we're accounting for a few uninformed outliers), marijuana and alcohol are taboo for all children until they reach adulthood. That's the vision; now here's the reality: Thirty-three percent U.S. high-school students have tried...
Substantial research supports the health benefits of exercise when it comes to the body: improved strength, flexibility and endurance, to name a few. How about a reduced risk of developing cancer, cardiovascular disease, diabetes and a lengthy list of other diseases? And don't forget the mental health benefits, including reduced stress, better...