In the research world, low back pain has become the benchmark for effectiveness, as there are significantly more studies on LBP than any other musculoskeletal ailment. The studies we have seen over the past several years read like the makings of a great detective novel. But instead of trying to discover "who done it," science has been eliminating the...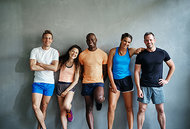 Think of a boulder that shakes free of its fixed position at the top of a mountain and begins to roll downward. The farther it travels, the faster it goes, picking up momentum that only stops when it a) hits the bottom or b) hits something in its path that changes its trajectory or otherwise slows it down. The same general principle works when it comes...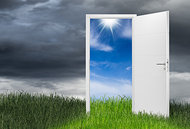 Have you been effectively (or not so effectively, if you think about it) hibernating this year? What we mean is, have you taken a hiatus from your exercise routine – even though it was working and you were feeling great? Trust us, you're not alone. For various reasons, many of us struggle with consistency, and that starts with our commitment to working...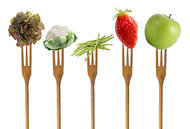 For centuries, we've searched for the elusive Fountain of Youth - the keys to living longer. Is achieving longevity just a five count away? If you're counting your daily consumption of fruits and veggies, then five is indeed the number to shoot for, as current guidelines recommend – and research now suggests how many and what types of each we should be...
High blood pressure is never a good thing, but when you're expecting a child, it can have severe consequences – and not just for you. New research suggests women who experience high blood pressure during pregnancy are more likely to birth a child who suffers from a neurodevelopmental disorder such as autism or attention-deficit hyperactivity disorder...
By now, most people are familiar with CBD (cannabidiol), and many chiropractors and other health practitioners have incorporated CBD into their practices within the past few years. Since the signing of the 2018 Farm Bill legalizing hemp products in all 50 states, we have seen an explosion in popularity of this hemp-derived cannabinoid - and for good reason.