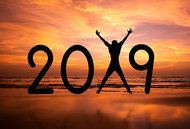 A new year is right around the corner, which makes now a great time to review your 2018 resolutions (particularly how successful you've been at achieving them) and chart a course for an even better 2019 with a fresh set of resolutions designed to build a better you. Ready, set, go! Wait ... not so fast. The overwhelming majority of lists start and end...
By Dr. Jared M. Skowron
If you're looking to gear up for the cold and flu season without subjecting yourself or your family to the potential dangers of the flu vaccine, take heart: There are natural ways to boost your immune system and reduce your risk of getting sick. Here are a few to discuss with your doctor.
If you're concerned about your weight this holiday season, you're not alone. Millions of people stress about how to enjoy the festivities – and at least a few of the treats, sweets and other holiday foods – without packing on the pounds they've worked so diligently to lose all year. In previous issues of To Your Health, we've offered some great tips on...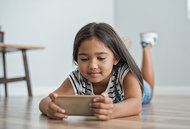 It all starts innocently enough: You help your child download an app to your tablet or smartphone so they can play a popular game. No language, no sexual connotation, no violence; just a harmless age-appropriate game. After all, your child isn't old enough to have their own tablet or phone yet. And since you've already researched the app beforehand, you...
OK, so let's start with a warning, in case you were confused by the title of this article: You don't want to constrict your blood vessels. The heart and brain are the primary organs that rely on blood, although every organ in the body requires a steady flow of blood to function properly, much less survive. If you're eating low-cholesterol foods and...
Most parents put their children to bed at fairly specific times, depending on age: generally sometime between 8 p.m. and 9 p.m. until they reach puberty. But what about you? Parents – in fact, all adults – benefit from a consistent sleep time as well. Here's why: Adults who go to bed at a regular time are more likely to weigh less, have lower blood...