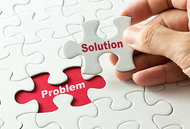 Need another reason to avoid opioids and embrace drugless options such as chiropractic care for pain relief (not to mention pain prevention)? Try money and manipulation – both used shamelessly by opioid manufacturers to fuel the opioid epidemic, which costs nearly 100 Americans their lives every day. While growing awareness of the opioid crisis has...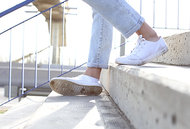 We're learning more about sleep every day – or more appropriately, more about how few people seem to get enough of it, the right kind of it (uninterrupted, relaxing and restorative); and the myriad health consequences associated with long-term inadequacy in either of these aspects. New research suggests trouble with your gait (manner of walking) could...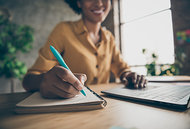 If you've grown accustomed to making New Year's Resolutions on Dec. 31st and then watching each one wilt and fade away, slowly but surely, you're definitely not alone. Making resolutions is easy; accomplishing what you've resolved to do in the new year; now that's another thing altogether. Perhaps part of the problem is that you're setting yourself up...
How do I get my kids to eat more fruit and vegetables? That's the age-old question parents ask themselves and anyone else who will listen, over and over again. Researchers may finally have given them – and all of us – an answer, and it's much simpler than many of us may have thought. Let's see what findings from new research tell us.
Last month, we talked about gestational diabetes, a pregnancy-related condition that can develop into full-blown diabetes after pregnancy if not managed appropriately. Here's a diet that can help reduce the risk of gestational diabetes advancing to diabetes by helping mothers lose weight – something that can be a challenge for many moms after gaining...
Abundant research suggests consistent physical activity reduces cancer risk, particularly certain types of cancer; but what about if you've already been diagnosed? For men, prostate cancer is one of the biggies. Fortunately, new research suggests exercise can reduce prostate tumor growth, providing hope for recovery from this dreaded diagnosis.