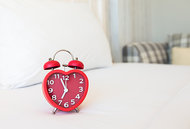 Sleeping fewer or more than seven hours a night? We don't just mean what time you hit the sheets and what time you rise and shine; we mean overall hours spent sleeping, not tossing and turning. If you're consistently getting fewer or more than seven hours, you could be making your heart older. That's significant because the older your heart is, the...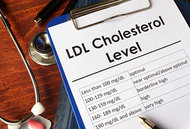 Want to avoid dying prematurely from cardiovascular disease? One way is to keep your low-density lipoprotein (LDL) cholesterol in the safe range. What's the problem with LDL? It's known as the "bad" cholesterol, and it gets that moniker because unlike the high-density lipoprotein (HDL) variety, LDL cholesterol can build up on the walls of your arteries,...
Beyond providing an infant with ideal nutrition to grow, breastfeeding provides numerous other health benefits to the child including a reduced risk of asthma and allergies, a stronger immune system, and even higher IQ scores in later childhood. Breastfeeding also benefits the mother, helping lose pregnancy weight, lowering the risk of breast and ovarian...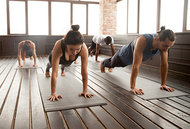 By Dr. Jeffrey Tucker
Young or old, fitness buff or bookworm, just about everyone would love it if their stomach looked a little flatter, leaner and more toned. Proper nutrition and exercise will help burn away the fat, but that's not enough; ab exercises target the underlying muscles, giving you the look you've always wanted. Here's a progressive ab routine that can't be beat.
Are teens starting to recognize and solve their own cellphone addictions? According to new data from the Pew Research Center, "a nonpartisan fact tank that informs the public about the issues, attitudes and trends shaping the world" with surveys, opinion polls, analysis and research, more than half of U.S. teens (54 percent) admit they spend too much...
You can worry about your health when you're older, right? Not so fast. Research suggests maintaining a healthy heart when you're in your 20s can give you a healthy brain when you're in your 40s – good news for arguably the two most important organs in your body. According to a study published in Neurology, people with better heart health scores at the...