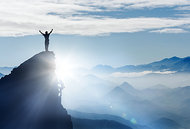 Over the past decade, independent health care researchers have investigated the treatment effects of physical therapists vs. doctors of chiropractic when it comes to spine care. Let's examine a couple of those research papers to see why it's no contest. The first study was a cost-effective analysis of patients with low back pain that compared...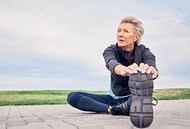 A long life – as in less chance that you'll die before your "time." That's what being cardio fit in early adulthood through middle age can do for you, according to new research. Let's take a look at why cardiovascular exercise should be an important part of your fitness regimen. The stats don't lie: "Every 1 minute of higher early-adulthood...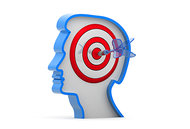 Dementia: It's a word we all dread, even at a young age – as soon as we're old enough to start thinking about what life will be like when we're old. We realize that if there's one thing perhaps even more important than keeping our bodies healthy and functional, it's keeping our brains that way, too. Unfortunately, dementia – the #1 form of which is...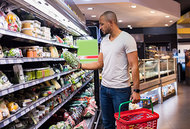 According to the National Cancer Institute, 12.6% of men will be diagnosed with prostate cancer in their lifetime, making it the #1 cause of cancer among men. If you're a man, how do you protect your prostate from the cellular changes that can lead to cancer? One easy way is to eat the right foods. Recent research suggests certain foods should be high on...
And not just for the health of the expectant mother. Excess weight / weight gain during pregnancy is also a risk factor for negative childhood outcomes, suggests a growing body of research. Case in point: a new study suggesting maternal weight gain may influence fetal brain development as it relates to eating habits.
Have trouble falling – and staying – asleep? If this characterizes your sleep habits, you're experiencing insomnia. Before you dismiss it as a minor issue that makes you a little grumpier and more tired (just like millions of other people these days, right?), learn about findings from this research analysis that link insomnia with heart attack risk –...