By Brian Jensen, DC
If you don't have good posture, what do you have? Poor posture can lead to a variety of health problems over time, and yet too many people have bad postural habits. It's time to understand the fundamentals of proper posture and how you can stay healthy from head to toe. Sit up straight! Stop slouching! Don't stare at the floor when you walk! These are...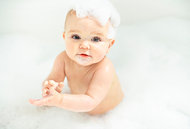 You probably know acetaminophen by its brand name: Tylenol. You may also know that it's one of the most widely used medications in the world. What you probably don't know, but should – especially if you're expecting a child or planning on having one soon – is that new research suggests expectant mothers who take acetaminophen during pregnancy may...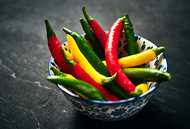 Chili pepper might not be a regular staple of your diet, but it definitely should be if you consider the health benefits – including a reduced risk of cardiovascular disease and all-cause mortality (death from any cause). Research published in the Journal of the American College of Cardiology, this spicy fruit – yes, it's considered a fruit, not a...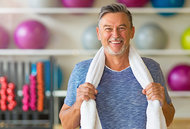 Healthy aging – it's on everyone's mind these days, no matter their age. Exercise is also a buzzword, whether as a tool for weight loss, stress reduction, physical fitness ... or yes, healthy aging. Fortunately, the two go hand in hand, and the earlier you start, the better. Research published in the Journal of Applied Physiology links aerobic exercise...
You may not know much about algae, but you should, because it may be your last shot at being properly nourished. Our world is toxic, our oceans are polluted, our soil is lifeless, our children are nutrient-deprived, our bodies are fueled by sugar, and chronic disease continues to escalate. If we're going to survive, we need something different. Algae...
More people are dying from alcohol consumption, which is disturbing in and of itself. Even more disturbing: Women are closing the gap when it comes to the gender breakdown. The possible explanation is also something that should raise eyebrows in terms of public awareness: Women are more likely to suffer the health effects of alcohol than men. Confused?...