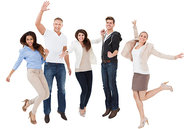 If you're suffering from neck and/or back pain, do you take pain medication from your local pharmacy, consult with a medical doctor, or just endure the pain for as long as you can? A recent Gallup / Palmer College of Chiropractic survey of American adults conducted earlier this year provides the latest evidence that there's a much better option...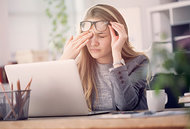 Is it better to have a bigger brain vs. a smaller brain? The jury is still out, although some research suggests a bigger brain might give you a slight edge in intelligence, although size is by no means the sole variable to consider. However, one thing's for certain: a shrinking brain is something to worry about; which leads us to an intriguing study...
With an estimated one in eight women suffering breast cancer at some point in their lifetime, prevention – or at least risk reduction – is on everyone's minds. Enter weight loss, which may reduce the risk of postmenopausal breast cancer even if the weight lost is insufficient to achieve normal weight. The study tracked more than 61,000 women who had gone...
It's a running joke in our clinic that the most accurate method of predicting storms is to see how full the waiting room is. But why do some people seem to be able to predict coming rains based on their aches and pains? It's a question I hear from my patients every time weather changes are on the horizon. It's true that many people with back pain, neck...
With a growing number of states legalizing marijuana for medical and/or recreational use, chances are high (no pun intended) that a certain percentage of new mothers are using marijuana for one or both purposes. Here's the big problem with doing so: Traces of the primary psychoactive component of marijuana (THC – tetrahydrocannabinol) can travel to and...
While the nutritional benefits of organic vs. conventional foods continue to be debated, one fact seems clear: If you eat organic foods, you're less likely to be exposed to the pesticides and other chemical products conventional farmers commonly spray on their crops. And less exposure to pesticides is generally a good thing, particularly since pesticides...