Movement Enhances Your Quality of Life.
By Donald Petersen Jr.
While we usually talk about the spine as a single part of the body, it's much more than that. Your spine allows you to do almost everything you do. Proper spinal function allows you to do things well - and most of the time, pain-free. Poor spinal function forces you to do things poorly or not at all, not to mention the agony spinal distress can cause.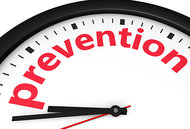 It's undeniable that our increasingly sedentary, technology- and processed-food-based culture is at the heart of the obesity crisis, but there's also no denying that some people are genetically predisposed to put on the pounds – and have difficulty losing them – compared to others. Put those circumstances together and you've got a recipe for obesity...
Hormone replacement is a common therapy that helps women combat the symptoms of menopause brought on by changes in sex hormone production. Unfortunately, women who use hormone replacement therapy have a higher risk of breast cancer than women who don't, and even more troubling, the risk may persist for up to a decade even after discontinuing HRT.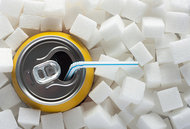 Too much sugar is dangerous, even if it comes from 100 percent fruit juice. In fact, it can up your risk of developing cancer. Researchers tracked more than 100,000 adults for an average of five years after gathering baseline data on consumption of sugary drinks including sugar-sweetened beverages, artificially sweetened beverages and 100 percent fruit...
Expectant mothers are encouraged to maintain a healthy weight during pregnancy, but the benefits from exercise aren't just for the mother. Research suggests babies also benefit from their mothers' exercise efforts during the gestation period. In particular, infants whose mothers exercised aerobically during the gestation period appear to have increased...
We've talked a great deal over the years about the power of a vegetable-rich diet, particularly green vegetables, in optimizing health and minimizing disease risk. Going green in another way helps you stay healthy and live longer, too, and all it takes is a commitment to going outdoors as much as possible, particularly during certain months of the year.