Despite increasing public and professional awareness, revised pain-management guidelines and other signs of change, the numbing numbers still stand out: an estimated 130 deaths a day due to an opioid overdose. Could a lasting solution be as simple as visiting a doctor of chiropractic or other conservative care provider first? You probably know the...
Desk confinement is pretty much the standard for students once they hit first grade, all the way through college. (By the way, it doesn't get any better if you take a desk job after completing your education.) Beyond the health issues being illuminated on a near-daily basis regarding the toll constant sitting can exert on the body, research also suggests...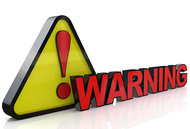 Unfortunately, corticosteroid injections are a popular choice among medical providers for patients suffering from osteoarthritis, despite the availability and effectiveness of nondrug options. The problem with injections, according to new research: they may actually escalate the progression of OA and increase the likelihood that the patient will require...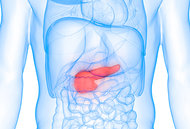 Any type of cancer is a major health concern, but pancreatic cancer is one of the most frightening, with a five-year survival rate of less than 10 percent. The disease is rarely detected until it has progressed, and current treatment options often are not enough to ward off the advancing disease. Let's take a step back for a moment and, instead of...
The key to getting – and staying – fit isn't necessarily the specific exercises you do or the precise foods you eat (or avoid); it's all about sticking with whatever plan you design for the long haul. And that means you need to make sure you don't sabotage your own fitness goals by getting injured or otherwise making it impossible to work out. After all,...
You can't seem to go wrong when it comes to breastfeeding, with a growing body of research supporting the health benefits for both mother and child. The latest: Mothers who breastfeed are less likely to develop type 2 diabetes or suffer from high blood pressure, two major health risks worldwide.